US$2000 per 24 hours
Multi Day Charters
---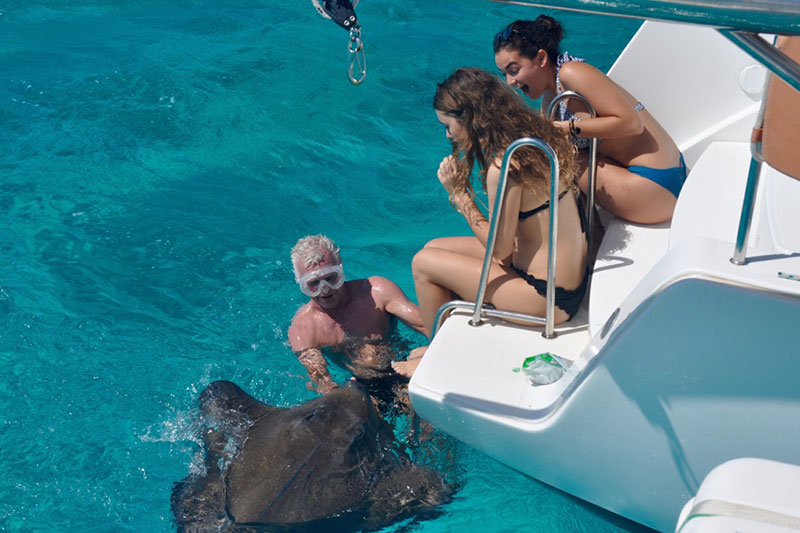 We offer Cruising around Grand Cayman, The Sister Islands and Cuba, its a 2 night Minimum (Grand Cayman Only) and depending on your adventure a maximum of 6 nights. Breakfast, and Light snacks/Lunches are arranged to order, with Dinner options onboard or at an array of local restaurants. As these Charters are very personal/specific please email or call to discuss. Reasonably priced at US$2000 per 24 hour period we take a very maximum of 8 people, for Ultimate comfort we suggest 2-6 guests.
We shall provide:
Snorkel gear, life jackets, snorkel vests, and or "Noodles".
Bait for the Rays.
Bottled Water.
Music (Bluetooth Available)
WiFi.
Note:
In addition we can arrange to provision with your choice of Beer, Wine and Liquor (My cost is your ) or BYOB.
We accept Visa, MC, Discover, AMEX and Cash.